Geshe MCMaster software supports the full range of Windows operating system software. Installation and settings is very simple by using the graphical user interface.
1. Geshe MCMaster's Installation
1.1 System Requirements
Supported Operation Systems
Windows Vista SP2
Windows Server 2008 SP2
Windows 7 SP1
Windows 8
Windows 10
Supported Architectures
Hardware Requirements
Recommended minimum requirements: Pentium 1 GHz or faster, 1 GB RAM or larger
Minimum disk space: 500 MB
1.2 Download And Install Geshe MCMaster
Installation program supports Chinese and English UI. According to the system's current language settings, installation program automatically selects the language.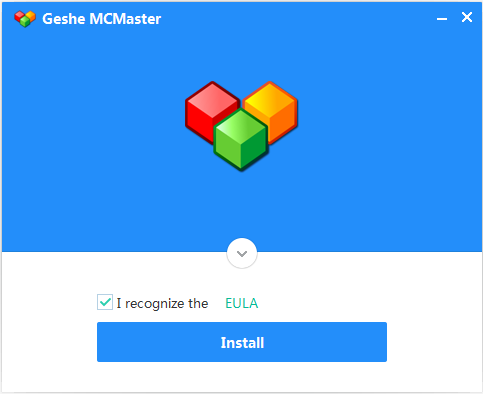 2. Geshe MCMaster's Settings
2.1 Startup
After the installation of the software, there are two ways to start the software.
Method 1: Windows Start Menu ->Programs-->Geshe MCMaster-->Geshe MCMaster
Method 2: Use mouse to double click project file (.fbp).
2.2 Login
Before using Geshe MC Master, you need to log in to the account. The login interface after the software starts is shown in the following figure.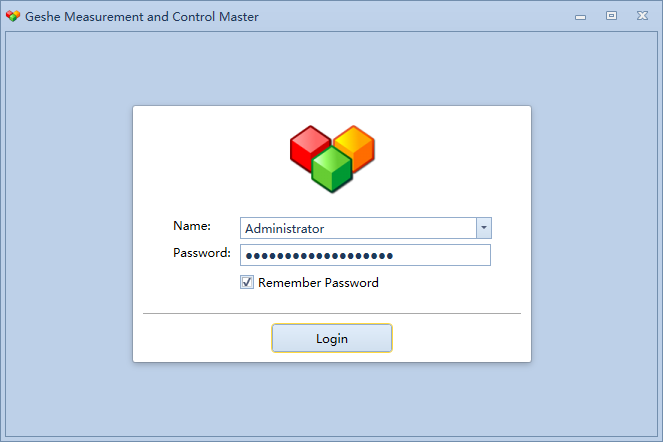 The initial account list built in the software is as follows. Different accounts have different operation rights. The initial passwords are empty.
Administrator
Developer
Operator